THE PAGAN MANIFESTO -LIMITED EDITION White or Green 2-Vinyl
€

15.00
On sale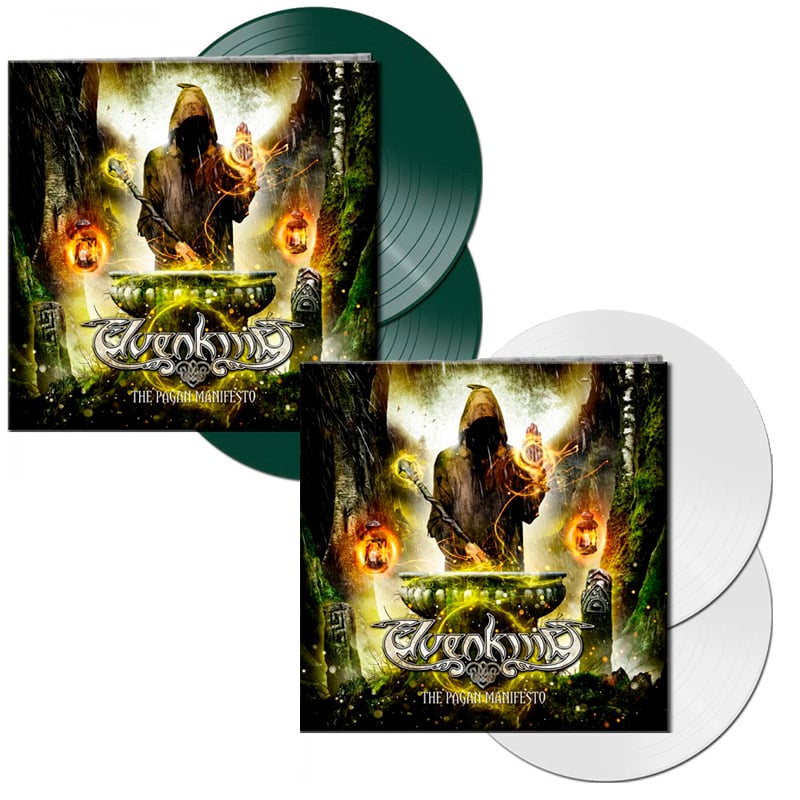 "ELVENKING - The Pagan Manifesto - Ltd. Gtf. White or Green 2-Vinyl"
The Gtf. White and Green 2-Vinyl is LIMITED TO 250 UNITS.
With "The Pagan Manifesto" Italian folk/power metal masters ELVENKING present a new album that not only shows the band matured and improved, reaching a whole new creative level; it definitely stands as a "manifesto", defining what ELVENKING is all about. Even though they always delivered quality and amazed a loyal and dedicated worldwide fanbase with ease time after time, "The Pagan Manifesto" now displays the true potential of this exceptional outfit. Stylistically it combines the best of the band's earlier days with the maturity & improved songwriting and production skills. Tracks such as the 13-minute long epic "King Of The Elves" (feat. Amanda Somerville) are proof that ELVENKING are the leaders of their genre!
Tracklist:
Vinyl A
01. The Manifesto
02. King Of The Elves
Vinyl B
03. Elvenlegions
04. The Druid Ritual Of Oak
05. Moonbeam Stone Circle
06. The Solitaire
Vinyl C
07. Towards The Shores
08. Pagan Revolution
09. Grandier's Funeral Pyre
10. Twilight Of Magic
Vinyl D
11. Black Roses For The Wicked One
12. Witches Gather
13. Amethyst
14. Cyfarwydd
Shipping notes, please read:
Dear customer and Elvenking fan, please keep in mind that this is not a big organized shop like Amazon or EMP.
We try our best to have the items shipped as soon as you place your orders but we are not in a situation that allows us to have special deals with couriers all over the world in order to keep low shipping costs and still have a very quick delivery.
We have to rely on the regular postal services and that of course means that your order will probably not arrive before a standard time of 4 weeks.
Often it is ourselves, the band members, that ship your packages, and sometimes it can happen that we are on tour, and that we have all our merch with us, and no one can post your packages. So, we ask you to be patient and to understand our situation knowing that this is practically the only way to support ELVENKING directly, and since we really appreciate this, our effort is to at least try and make the process as smooth and quick as possible.
It is also the only way to get official t-shirts and items, so if you bear with us, you'll be sure to have quality apparel that come directly from the band itself!
Thanks so much for your support and understanding.
Stay pagan,
ELVENKING